IRIE Sports & Wellbeing BONAIRE
Healthy mind in a healthy body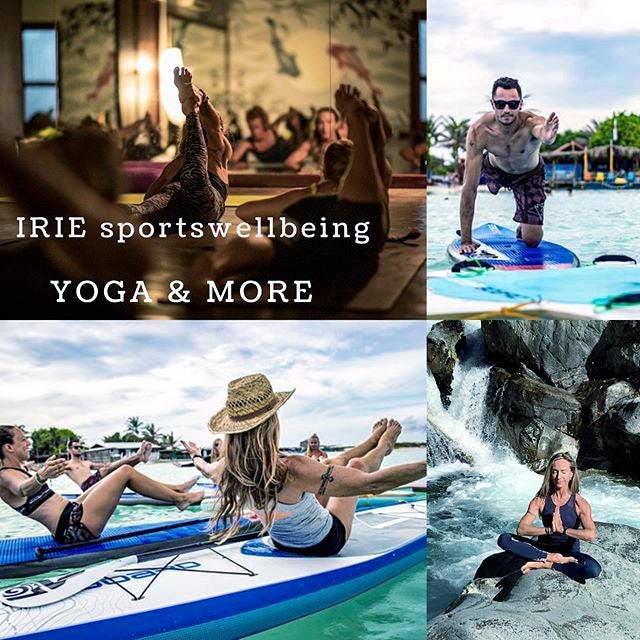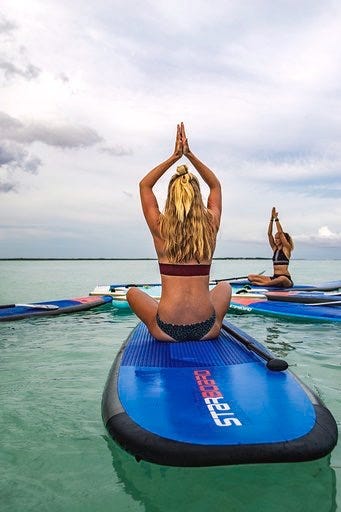 About
IRIE SPORTS & WELLBEING offers


GROUP-CLASSES: YOGA, PILATES, STAND UP PADDLE-YOGA and TRX-workout classes!


PRIVATE FITNESS , YOGA or PILATES training!


MASSAGE THERAPIES: Sportmassage, Relaxationmassages, Triggerpoint-Therapie !

WINDSURF/Wingfoil&YOGA weeks!


Train your body and your mind with lasting results! Call for more information: +599 782 84 71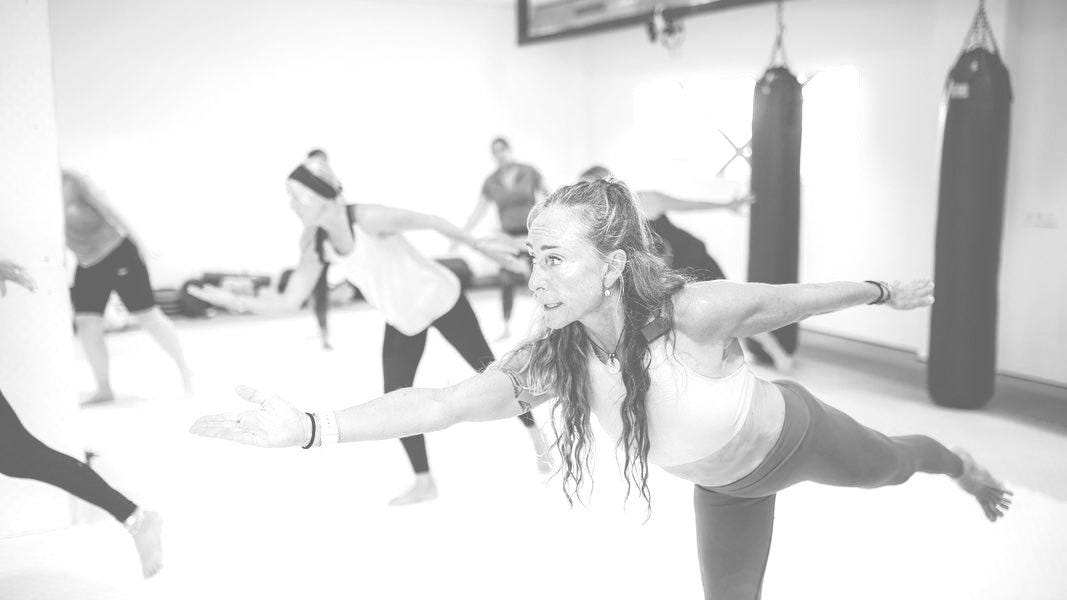 CLASS SCHEDULE
Monday: 10:15-11:15am Gentle Yoga Flow. @Bonbida
Tuesday: 08:00-09:00am Ocean Yoga Flow. @Ocean Oasis Bonaire
Wednesday: 09:00-10:00. Morning Flow @Dreamz Fitness Bonaire
Wednesday: 18:00-18:45 Sunset Flow@Rooftop Crossfit Palms ( in a break till Oct 4)
Thursday: 08:00–08:45 Yoga for Wind-board-sports @Sorobon Beach Resort (in a break)
Thursday: 09:30-10:45am SUP & YOGA @Jibe City
Friday: 08:00-09:00am Ocean Yoga Flow @Ocean Oasis Bonaire (also as LIVE zoom session)
Friday: 10:00-10:45am TRX workout @Crossfit Palms (in a break till 6. Oct)
Saturday: 12:30-14: BudokonYoga @Dreamz Fitness Bonaire (Workshop twice/month)
Sunday: 09:30-10:45am SUP & YOGA @Jibe City

* in a break: This classes are not happening in low season (8.5. - 9.7. and 28.8. - 17.12)
Class description
GENTLE YOGA FLOW:
Learn to combine breathing, flowing postures and meditation in this gentle Yoga class.
This slower-paced flow class allows time to explore the postures while cultivating strength, flexibility, balance, and calm.
Relax, let go, and enjoy the slow flow!
OCEAN YOGA FLOW:
Practicing YOGA by the ocean allows you to use Mother Nature's meditation cues: the rhythmic flow of waves, the sound of wind blowing, peaceful birds chipping and even the smell of saltwater will help you relax, focus and completely clear your mind!
This class is dynamic and will stretch and lengthen every muscle in your body from your head to your toes, but it will do so in a gentle, soothing, and relaxing way. A truly amazing and healing class.
Most wonderful way to start the day!
MORNING FLOW:
Our early morning yoga is a wake-up class that is geared to invigorate, strengthen and prepare your mind and body for the rest of your day.
Move through a sequence of postures using the breath..
SUNSET FLOW:
Tune in with the calming and magic sunset energy!
Relax, let go, and enjoy the slow flow!
YOGA 4 WIND-BOARD-SPORTS:
Prepare your body and mind for your board-sport-session!
Learn specific mobility, stability and stretching exercises focused on water-board-sports!
Be better - have more fun - be focused with what your passionated about AND prevent injuries!
SUP&YOGA:
Why Do Yoga on a SUP board?
Stand up paddle boarding and yoga may at first seem like an odd pairing. But, there are many reasons why people enjoy doing yoga on the water. In addition to having fun with friends or experiencing some quiet solitude on the water, here are a few more benefits:
To get a different kind of workout: Doing yoga on a SUP engages muscles that you may neglect during your on-land practice.
To develop mindfulness: The added challenge of doing yoga on a board will force you to be very present and intentional with all your movements.
You don't need any yoga experience to join, but even the most experienced yogis can learn something new from simple poses on the board!
SUP yoga is a great way to work on maintaining a beginner's mindset because it introduces new challenge to your yoga routine.
TRX WORKOUT:
TRX is a form of suspension training that uses body weight exercises to develop strength, balance, flexibility and core stability simultaneously. It requires the use of the TRX Suspension Trainer Band, a performance training tool that leverages gravity and the user's body weight to complete the exercises.
BUDOKON YOGA:
BUDOKON , the way of the warrior spirit!
Cameron Shayne the creator of Budokon movement art says: "Budokon is the way to self-transformation through self-observation"!
Budokon yoga primary series is a mix of yoga, martial art and animal locomotion composed with a philosophical background which is mainly about the path of self examination.
Basically we try im Budokon to find the balance and unification of the warrior and the peacemaker within us physically and mentally.
Budokon Yoga is divided in seven sections designed to improve mobility, flexibility and strength. The transition from one posture to the next is crucial.
It's a challenge, physically and mentally, but the most important thing is to come to the class with an open mind and have fun!
Indoor classes :
*Bonbida: 74 Kaya Gob. N. Debrot Kralendijk
*Dreamz Fitness: EEG BLVD Punt Vierkant 44, Kralendijk
*Smiling Buddah: Plaza Resort, 80 Julio A. Abraham Boulevard, Kralendijk,



Outdoor classes:
*Ocean Oasis Beach Club: 260 EEG Boulevard, Kralendijk
*Crossfit Palms: 260 EEG Boulevard, Kralendijk
The Ocean @Jibe City: 7 Kaya JC Van De Ree (Sorobon, Lac Bay) , Kralendijk
PRICES YOGA / TRX:
60 min class:
Drop in: $17.00 ($12 with Sedula)
10time card: $ 90.00 (valid 6 Month)
PRICE SUP&YOGA (inks board rental):
60-90 min class:
$ 25.00
PRICES PERSONAL TRAINING (one till two pers):
60 min: $85 ($75 with Sedula)
45 min: $70 ($60 with Sedula)
Massages
60 min: $85 ($75 with Sedula)
45 min: $70 ($60 with Sedula)
30 min: $ 55 ($45 with Sedula)
Sportmassage
Deep Tissue
Trigger Points
KT-Taping
Dry Cupping


Bonaire Watersports and Wellness Adventure
DETAILS:
Dates:
Feb 24 - March 2 2024
March 30 - April 6 2024


About this trip:
Why retreat when you can adventure?
Seazen Watersports and Wellness Adventures offers a rejuvenating vacation that combines wellness, adventure, and gratitude on the Island of Bonaire.

Daily yoga classes, healthy dining, and exciting watersport excursions are included in each adventure, along with a positive life lesson theme and gratitude circle at the end of the day.

Price:
$1990
Villa Carina Shared room

$2290
Villa Carina Singel room


Included :
-airport transfer
-transportation to all activities, but renting a car is recommended for those who want more freedom to explore.
-all yoga classes
-wing- & windsurf classes
-all adventures
-and gear rental
-breakfast
-arrival dinner
-surprise dinner
-farwell dinner and catamaran cruise
-Accommodation
Not included.
-lunches are not provided , but various options will be available

$ 1650
All activities without accommodations
(Book your own accommodation and join us for the week's adventure. You may need your own vehicle depending on your lodging location. We are happy to help find a location close by!)
WINDSURF & YOGA CLINICS
DETAILS:
Beginner, intermediate & advanced windsurfers who want to improve their windsurfing and combine it with daily Yoga sessions.
What: Seven day clinic of which six days of yoga practice and windsurfing coaching, with theory, video and photo analysis.
Price: Depending on your how long you like to stay and other preferences we will make a package deal for you which can include clinic / accommodation / transfer / car rental and extra windsurf lessons during your stay
Gear: You can rent the best windsurf equipment at Jibe City at Sorobon Beach. We can make a reservation for you.
Wind: Bonaire has great wind statistics and for the last years it has always been very windy in March. However we can't control the wind and in the unlikely event that the wind remains light we might change the program slightly in order to make sure we still get the most out of the week windsurfing wise.
Check Arriannes Webside http://www.arrianneaukes.com/clinic/wellness/
LADINA
With more than 20 years experience as a professional, fitness & personal trainer, yoga instructor, Pilates trainer , dance instructor and massage therapist Ladina van Swoll possesses wide wellness-skills to share with her students during her yoga classes.
Each yoga class is tailored to her individual students needs.
MASSAGES @ JIBE CITY:
Sport massages, Deep Tissue, Relaxation massages, Trigger Point
YOGA classes @ different in- and outdoor locations:
Each yoga class is tailored to her individual students need.
Dynamic Vinyasa Flow Yoga, as well gentle Yin Yoga, fit perfectly well in her teaching repertoire.
During no-windy days Ladina offers Stand Up Paddle & Yoga classes at Jibe City.
TRX classes @ Crossit Palms:
Best workout to sculpt core muscles, improve balance and blast fat.
An advanced windsurfer, Ladina has created special yoga programs for windsurfers and organizes, together with professional windsurfer, Arrianne Aukes, yoga & windsurf clinics.
Learn more about the clinics: http://www.arrianneaukes.com/yoga-and-windsurf-clinic-in-bonaire/
Frequent yoga practice makes you feel better, younger and healthier.
PERSONAL TRAINING: Prices for group- and personal training on request.
For information & reservation call or App +599 782 8471